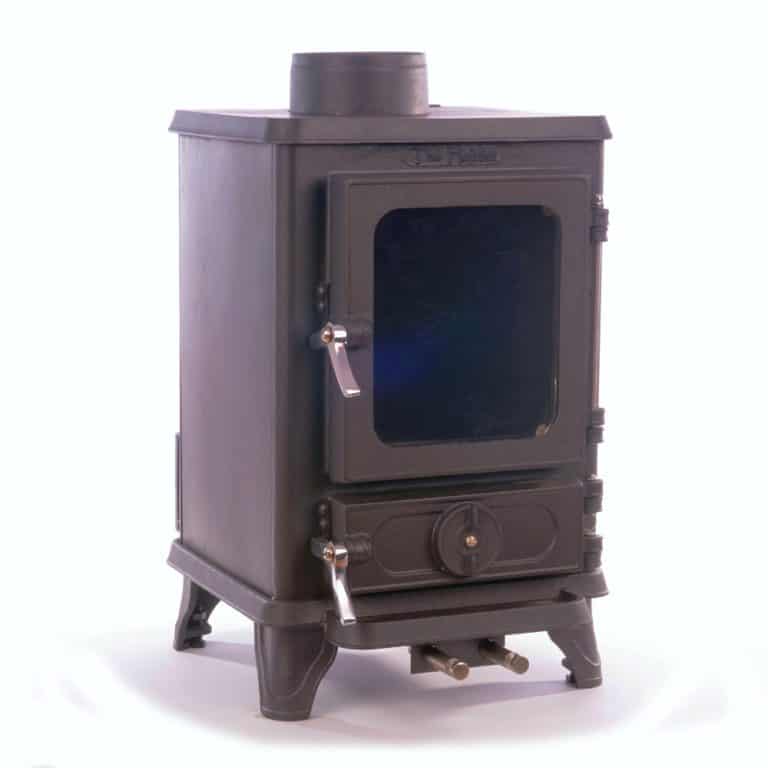 Direct Air supply box for The Hobbit stove
We used to only able to offer a 'partial' direct air supply to our small multi fuel Hobbit stove, but we are pleased to announce that after a lengthy design and trials process we have a 'total' direct air system for the stove. We attach a rear air box with internal paddle controls adjusted from the front of the stove.
This ergonomic upgraded edition is factory fitted here in our Devon stove workshop and allows for direct air to be fed directly into the Hobbit stove.
This design allows for independent control of both the secondary and primary air sources whilst retaining the additional primary control on the bottom door. This retention of the primary front wheel giving you even more efficient burn rate control. The two sources of airflow are controlled by two additional controls which are cleverly engineered to be operable from the front of the stove using the multi tool. In trials the box has produced better burn and higher room temps, so far so good!
This direct air system is perfect for passive houses or other airtight small spaces such as RV's, shepherds huts, caravans, mobile homes, boats, motor homes, garden rooms tiny homes and other amazing smalls paces. For further reading on the advantages of using a direct air system read or download this interesting pdf on the subject.
cold-air-intake for wood stoves
SEE A 360 VIRTUAL TOUR OF THE DIRECT AIR BOX