The Enchanted Faraway Tree
Kent Cottage Holidays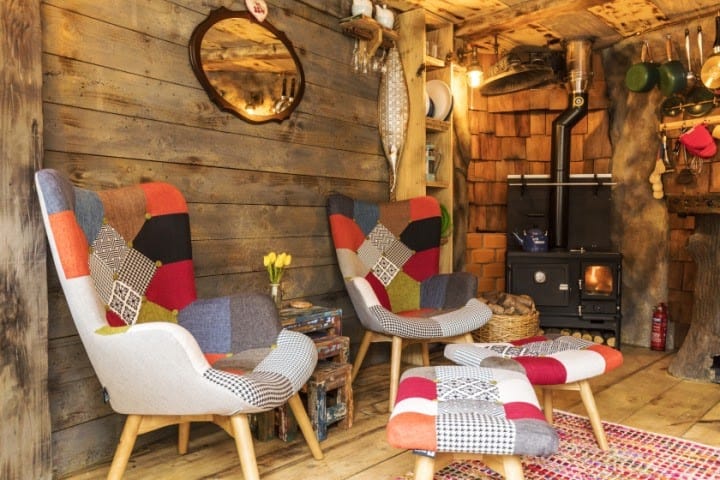 We were thrilled when Kent Cottage Holidays got in contact with us to order one of our Little Range Cook Stoves, and the end result was absolutely stunning when we got to see our mini cooking range fully installed in one of their beautiful holiday getaways!
At night, you can cosy up beneath the stars in this completely unique and magical treehouse pod, which even has an incredible glass domed ceiling!
With no TV or Wi-Fi you can fully relax, unwind and reconnect with a simpler way of living, although this treehouse cabin does also come with the added luxuries of open-air showers and a wood fired hot tub! With its fairytale imaginings and inspiration from childhood stories, this magical little hideout exudes a grown-up feel of escapist adventure, and is without doubt the perfect little retreat to escape to away from the rest of the world.
This amazing little treehouse hideout, The Enchanted Faraway Tree, is located close to plenty of nearby villages to explore and is just a short walk away from the ancient Blean Woodlands which are the largest woodlands in Kent!
What better way is there to start your day than by rolling out of bed and wandering downstairs to cook some breakfast on our tiny cook stove, where you can sit down, put your feet up and enjoy the warmth and comfort of a crackling fire whilst your food sizzles away!?