Gumboots & Wellingtons
A hand-built shepherd's hut in the North York Moors national park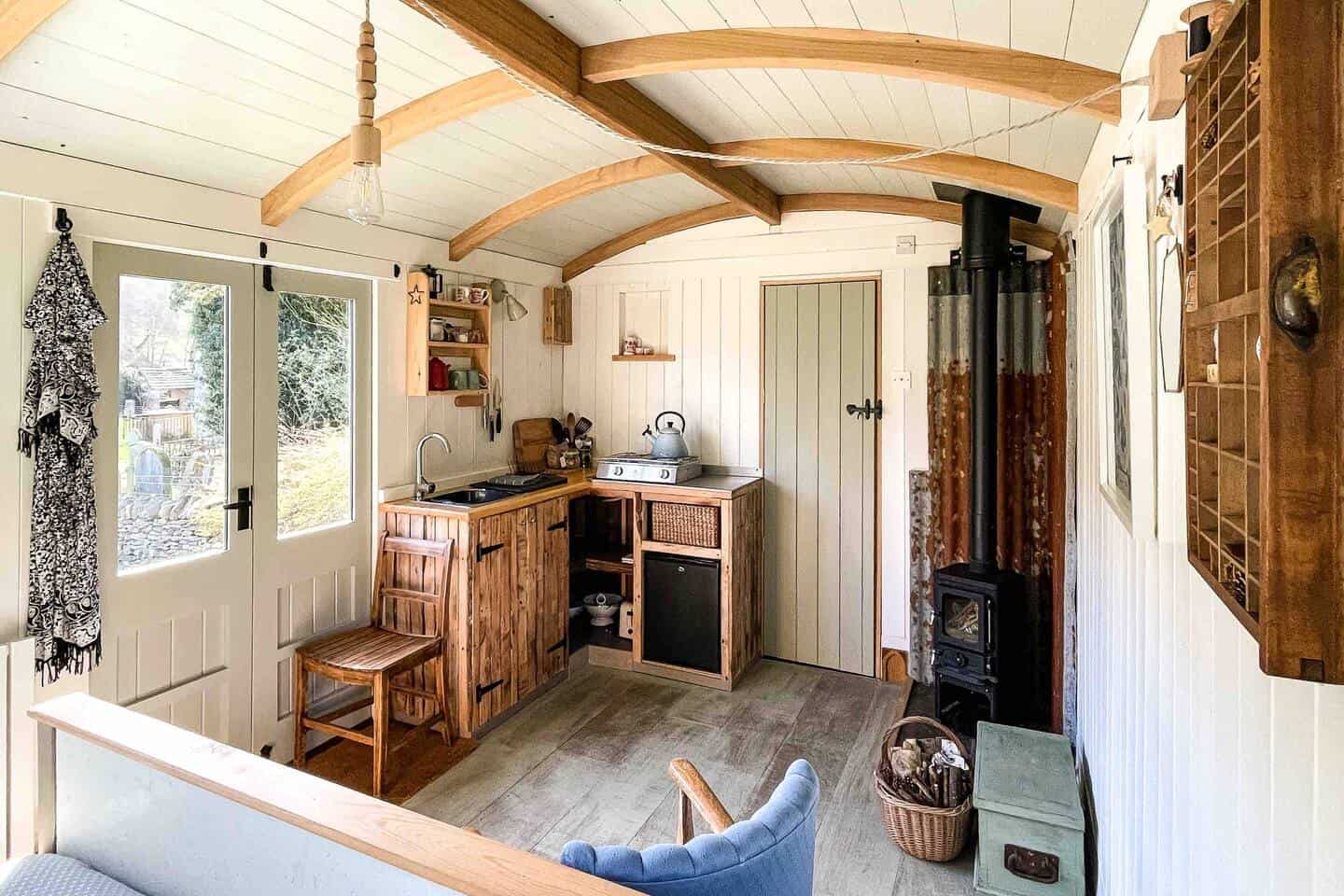 Gumboots & Wellingtons is the name of a hand-built shepherd's hut, which is set in an idyllic valley in the North York Moors national park. The rustic retreat is based in a beautiful cottage garden, where you can relax and recharge, or you can choose to explore several miles of walking trails and cycle paths in Dalby forest. You can also venture to York from the hut, visit the coast, or you can nip over to Malton – the food capital of Yorkshire!
The hut is open plan, which makes it surprisingly spacious, and it has some lovely farmland views across the valley. Our Hobbit stove enables you to escape to this countryside retreat at any time of the year, as you're sure to remain warm and cosy in the shepherd's hut thanks to the heat of our tiny wood stove! Our small wood burning stove sits at the heart of the shepherd's hut, and it's the perfect companion after you return from a chilly walk or cycle, or if you're spending a rainy day inside.
The hosts – Andrew and Lesley – have also provided plenty of books, board games and playing cards for you to enjoy if you're sat in front of the fire during any colder evenings, and there's even an outside fire pit and barbecue! If the weather takes a turn for the worse, then you'll still be able to sit in front of a fire inside the comfort of the shepherd's hut. The hut is both stylish and comfortable, and you're sure to enjoy a magical stay surrounded by nature. Plus, the area also offers some fantastic nights for stargazing!
Travel blogger Sophie has written about her stay at the hut, which you can read more about here. You can also take a look through some of the amazing photos that she took of her stay – these are the last 4 images in the gallery below. Make sure you visit her page From Yorkshire To Yonder to find out more! Make sure you also check out this beautiful shepherd's hut on Airbnb to book your stay today! You can find them here on Instagram.