Humble Hand Craft
Fully customisable, hand-crafted and environmentally friendly tiny homes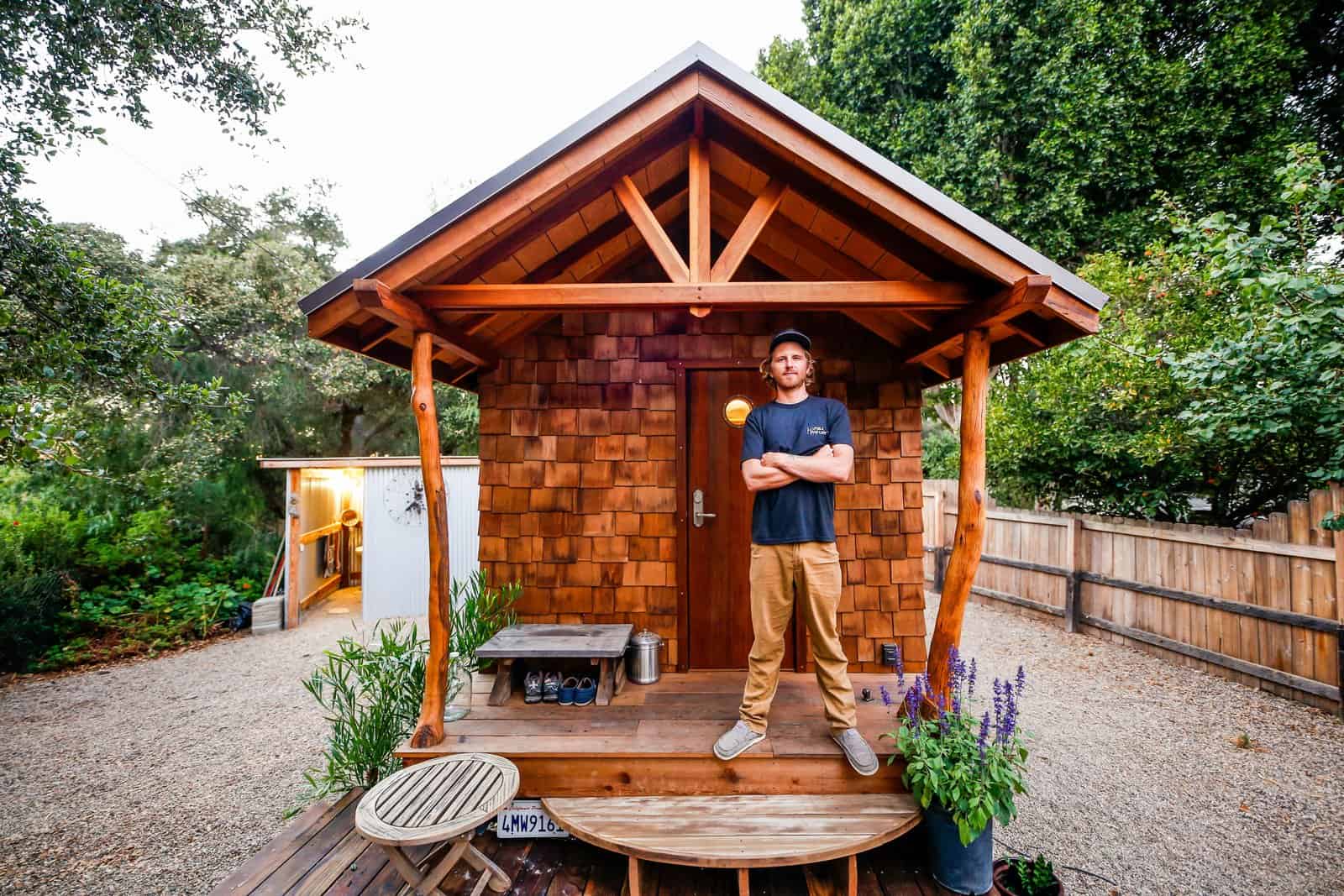 Ryan O'Donnell is the founder of Humble Hand Craft, where he and his team produce fully customisable, hand-crafted and environmentally friendly tiny homes and converted camper vans!
Ryan has been developing his woodworking skills since he was 12 years old, when he used to sand boards for his father – a contractor in Ojai, California. He worked for his Dad for 15 years before establishing his own business, which he now runs from a 1940s Quonset hut overlooking the mountains of Ventura!
We are extremely pleased that the Humble Hand Craft team chose to incorporate our small wood burning stove into the design of one of their tiny home projects – El Toro – which measures 28 feet long, 8 and half feet wide, and 13 and a half feet tall. Our tiny wood burner looks fantastic alongside their choice of interior decor, and it enables the owners to stay warm and cosy throughout Winter, wherever they choose to go!
Photography credits: Living Big In A Tiny House
The Humble Hand Craft team also take a conscious approach to designing and constructing their artisanal tiny homes and campervan conversions. Ryan's workshop is powered with solar energy, and he uses salvaged and sustainably sourced wood throughout his projects. The interior panelling of El Toro is made out of reclaimed cedar, and the floorboards are made of bamboo which has already been recycled twice! The ceiling is made from reworked redwood wine barrels, and the walls are coated with Skimstone – a waterborne product which meets Built Green, Build-It-Green and LEED specifications. The dining table is formed out of a slab of redwood, and it can even be lowered to create another space to sleep.
The loft of El Toro can accommodate a king sized bed, and each window is finished with a border made out of reclaimed, clear heart redwood. This stories behind each piece of wood and their various grains make every project unique, and he also incorporates vegan, recycled denim insulation into his designs, and uses hemp for any custom upholstery.
Ryan has come a long way since he completed his first tiny home build, which he worked on from a small shop off of the main drag in Ojai, where he spent approximately a year and a half working nights and weekends on his first project.
Whether you're a solo adventure enthusiast, a day tripper, full timer, or if you're looking for a fun-packed family getaway, make sure you check out Humble Hand Craft and consider getting Ryan and his team to construct your dream tiny home or campervan! Make sure you also check out their instagram pages @humblehandcraft and @atlas_vans.
If you already own a tiny home and are looking to install one of our little wood burning stoves, then it's worth visiting our page of stove installation kits. We offer a tiny home flue kit which will make it even easier to install your own little wood burner! If you would like any advice or help when it comes to deciding what flue parts you'll need for installing one of our small wood stoves then we also offer a bespoke flue consultancy service free of charge, so please do not hesitate to get in contact with us!