Rae of Sunshine by Vanfolk
An incredible 2-berth campervan that you can hire. Converted by Vanfolk, who are based in Bristol.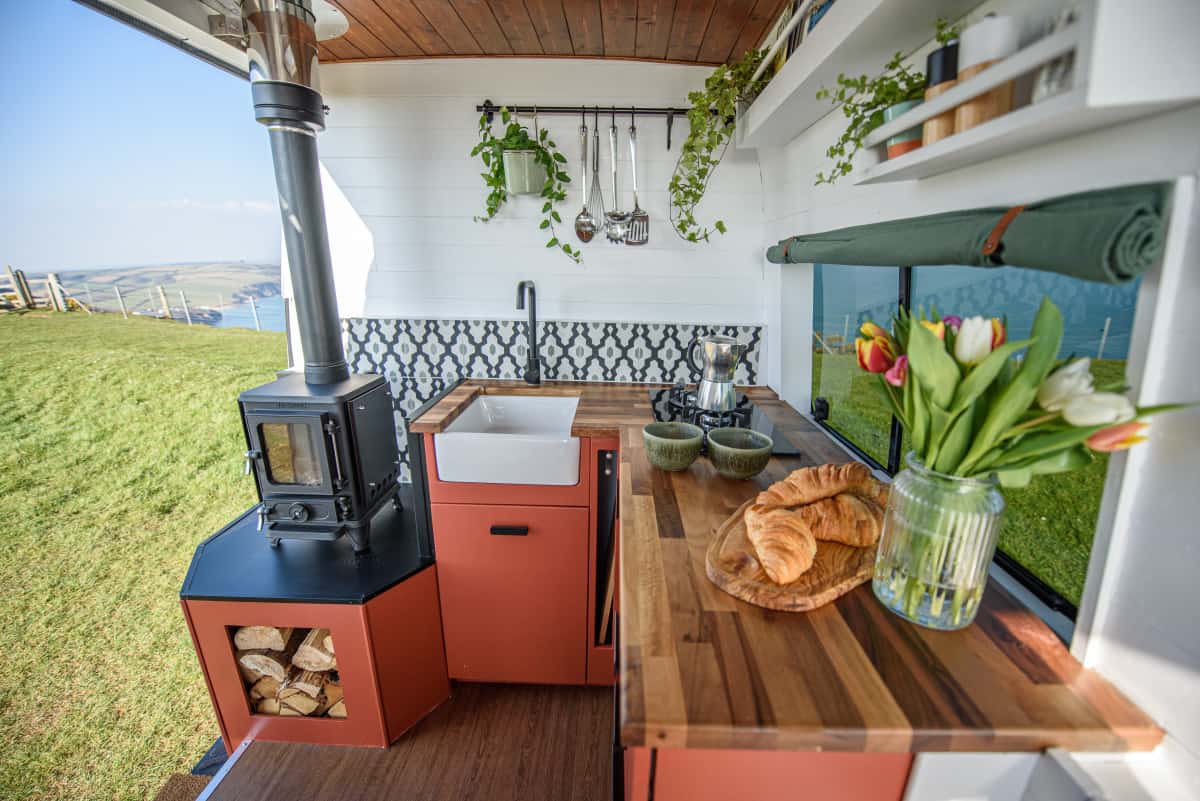 Vanfolk is an amazing little business based in Bristol, which is run by a lovely couple, called Em and Simon. They started converting vans during the lockdown of March 2020, and they've been hooked ever since! Together, they're created some stunning campervans, which truly feel like a home! These beautiful vans are available for hire through Quirky Campers, so if you're feeling adventurous, you can hire one out for a short break or a holiday!
Rae of Sunshine is a professionally converted 2-berth campervan. It's kitted out with a convertible king-sized bed and plenty of storage, so that you can revel in ultimate van life luxury whilst you enjoy a camping adventure! The van's name pays homage to the vibrant mountain graphics on the exterior of the van, which were done by a local artist called Sophie Rae. The van has solar power and an inverter, and it even has one of our little Hobbit stoves installed, making it a 4-season camper!
Our small wood burning stove enables you to stay warm and cosy wherever, and whenever, you decide to go away. If you've just got off the beach, or if you get caught in some unexpected rain, you can have peace of mind knowing that you can still hop back inside to snuggle up and stay warm in front of our tiny wood burner! If the weather takes a turn for the worse, you'll still be able to make a hot chocolate on the top of our tiny stove, put a film on the projector screen, and enjoy a romantic little escape in this gorgeous camper!
Rae of sunshine is based at Vanfolk's HQ in East Bristol. From here, you're perfectly placed to travel to the beaches of the South West, the rugged mountains of Wales, or the quintessentially English countryside of the Cotswolds.
Visit Quirky Campers to find out more or to book your stay today!