Small Stove Installed in an Airstream
Hobbit SE installed in an Airstream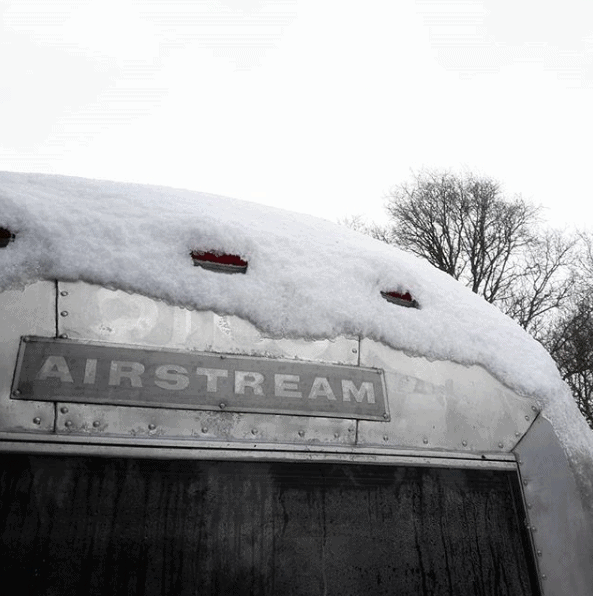 Installing a small Hobbit stove in a caravan can provide your space with a real focus, and this case study shows how the addition of a Hobbit stove in an Airstream has provided a perfect off-grid solution! Our small stove will replace the damp feeling in your caravan with the warmth of a wood stove, and you can also boil a kettle or cook your tea on your Hobbit stove whilst you keep warm!
One of our customers installed their small wood burning stove in an amazing 1960's Airstream, which they renovated and transformed into their own little off-grid eco home!
They already had a free supply of wood so a wood burner was the obvious way to go! This project was carried out by a couple who previously lived in London and worked within the environmental sector, and they explained that this led them to choose the SE model over the standard Hobbit. Size was also a big factor for them when it came to purchasing their own multi-fuel stove – they wanted a small wood burner that would kick out enough heat to keep them warm, but one which would still provide them with a good view of the fire.
The couple mentioned that they also chose to purchase from Salamander Stoves due to us being a small, family-run, local business that they wanted to support, and because they were looking for a sustainable way to keep warm in Winter without the extra moisture that a gas-fed heater would put out. The stove was fitted just before a series of storms hit, and the couple have now made it a tradition to cook pancakes on the top of their miniature wood burner every pancake day!