Am Falachan
A Roundhouse on The Shores of Loch Broom, North West Scotland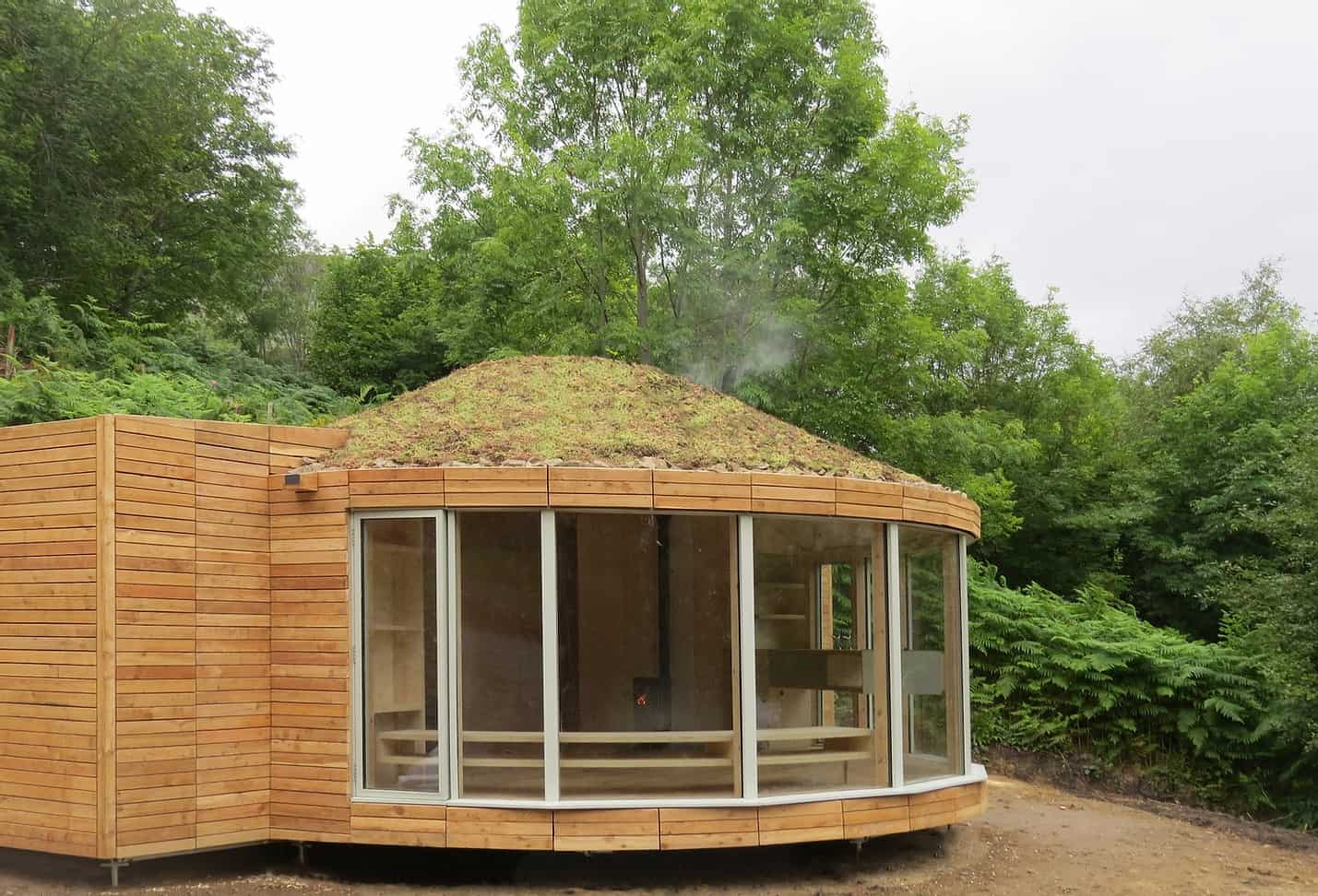 Am Falachan is the name given to this incredible roundhouse yurt, which is located on the shores of the beautiful Loch Broom in North West Scotland. This spectacular retreat was designed by a Scottish-based tiny home company called Echo Living, and it was commissioned by the owners of a nearby cottage. The hideaway was built to house their friends and family, but it's also used as a space for communal activities such as yoga.
Our small wood burning stove sits at the very heart of this adorable little bolthole and provides plenty of warmth and comfort to its guests throughout their stay, which is essential if you're spending any time here during Scotland's colder months! Our little wood burner is also equipped with a stainless steel cooktop, which allows you to fire up your own meals on the top of our miniature stove! As the evening draws in you can even make a hot drink on the top of your stove, which you can enjoy whilst you huddle up in front of a warm, crackling fire and watch the sunset over the mountains.
As you can see, it gets quite cold in Winter! But this makes it all the more cosier inside. Plus, there's something incredibly special about walking back to your yurt in the evening and seeing the soft glow of a fire that's already waiting for you inside. 
This bespoke yurt is a site-specific variant of the company's Echo Yurt, and it has a light, open space inside which is designed with a minimal aesthetic. The interior of the property is lined with soft, pale spruce, and the exterior is clad with a darker Scottish larch. We absolutely love the blanket of sedum which covers the roof of the roundhouse, and the floating design of the kitchen surface is also very impressive  and provides plenty of space for storing any utensils underneath it. Nevertheless, one of the standout features of this property has to be the expanse of floor to ceiling glass windows, which delivers a panoramic view of the loch and adjoining mountainside during Winter.
You can even book your own stay at this amazing dwelling by visiting its page on airbnb here! 
If you're looking to purchase a roundhouse yurt and need someone to help with the design of your dream tiny home, then do not hesitate to contact the team at Echo Living! They've done an incredible job with the design of this magical Scottish escape, so make sure you check out their website!
https://www.echoliving.co.uk
If you already have a yurt that you're looking to install a small wood burning stove in, then make sure you also visit our page of stove installation kits. We offer a flue kit package which is specifically designed for yurts and bell tents, and if you can't find what you're looking for then we also offer a free bespoke flue consultancy service, so please do not hesitate to get in contact with us if you're at all unsure about what flue components you might require or how they should be arranged!
The pictures of this building are by the Echo Living team, but we've also included some other photos which showcase the stunning surroundings that you can explore if you get the chance to stay at this incredible woodland retreat.