The English Shepherd's Hut Company
Bespoke, handcrafted shepherds' huts.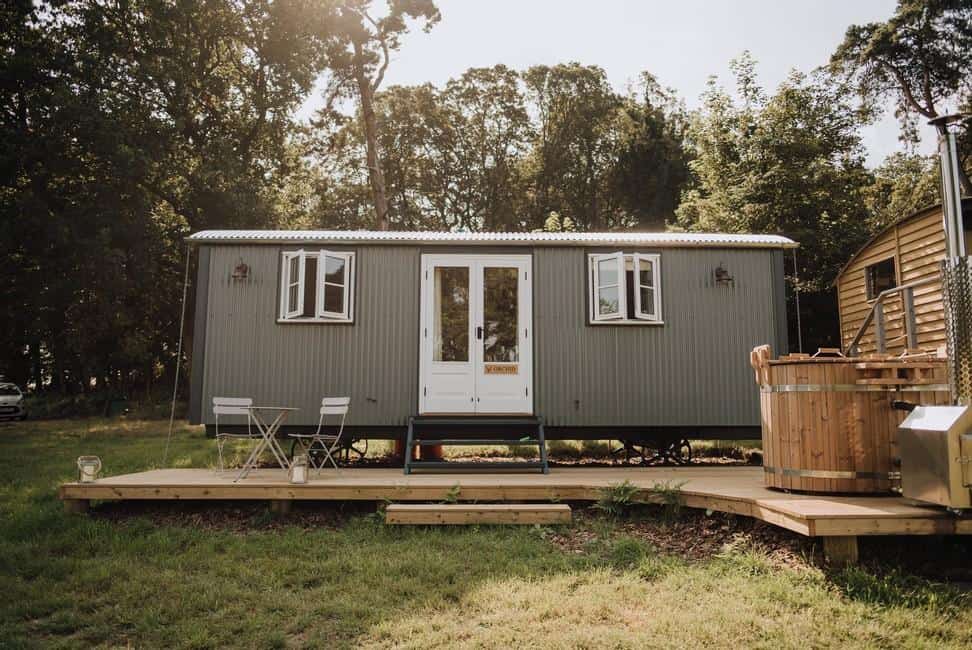 Craig Nield founded the English Shepherd's Hut Company back in 2010, and from that point onwards, they've been crafting some stunning shepherds' huts for over a decade!
Craig leads the business of 20 members of staff, and he has 40 years of experience in the construction and engineering industry. In addition to building some amazing shepherds' huts, the team also offer a project management and design service, which helps other shepherd's hut businesses to fulfil their potential.
Our Hobbit stove has been installed in quite a few of their projects, and you can take a look through some of their photos below, which really showcase our small stove! If you're looking to start a project of your own which might involve a shepherd's hut, then do not hesitate to get in contact with them! You can find their website here.
If you already own a shepherd's hut and are looking to install a small wood burning stove, then make sure you check out the wide range of installation kits that we've designed, as we have two shepherd's hut flue kits that make it even easier to install our Hobbit stove into these wonderful spaces!