The Wave Eco Cabin
Launched at Grand Designs Live 2015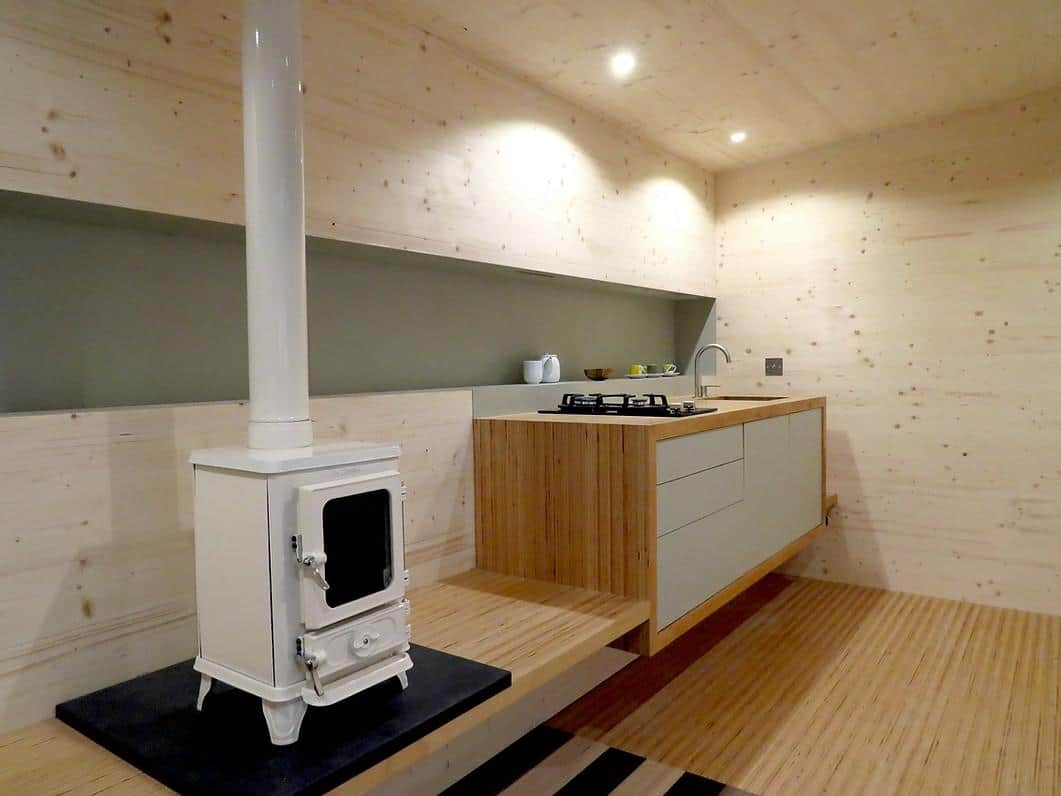 The Wave Eco Cabin was designed by Echo Living – a Scottish-based tiny home company that specialises in the design and manufacturing of sustainable tiny homes!
The cabin is designed to provide a sleek, modern and sustainable way to live off-grid. It complies with the planning regulations of a caravan and it can also meet the criteria for a permitted development, meaning that it can be used as a holiday retreat, garden room, studio or office! The cabin can also be extended lengthways or widthways to provide extra rooms and it can accommodate a variety of layouts, which means you could completely change how the interior is arranged or where you might place your tiny stove!
Solar panels have been installed within the brise soleil of the property, and the front of the property also features large, floor to ceiling glazing. The cabin even has an outside decking area which allows for indoor-outdoor living!
The Wave is transported to its destined site fully complete and it has adjustable feet which sit above concrete pads, making it suitable for a wide range of terrains and remote sites. The construction materials which are incorporated into the design of the cabin have been selected for their efficiency, durability and sustainability. The interior of the cabin is lined with pale spruce, whereas the exterior is clad with curved western red cedar and the floor is finished with Pollmeier Baubuche to provide a distinctive look.
The cabin was launched at the Grand Designs Live event which took place in London 2015, so we took the train up to London to take a closer look at this amazing cabin and to see our small wood burning stove installed in this incredible space! Here, our miniature wood stove is pictured in an ivory colour-way, which was used to match the refined interior of the showroom cabin. Having our little wood burner installed in this space enables the cabin to be used all year round, so you can stay warm and cosy if you're relaxing or working in the cabin, regardless of the time of year.