Rookery Retreat
A luxury shepherd's hut nestled in a private acre of oak woodland, Rookery Retreat sits on a traditional 500 acre working farm next to Dartmoor National Park, Devon.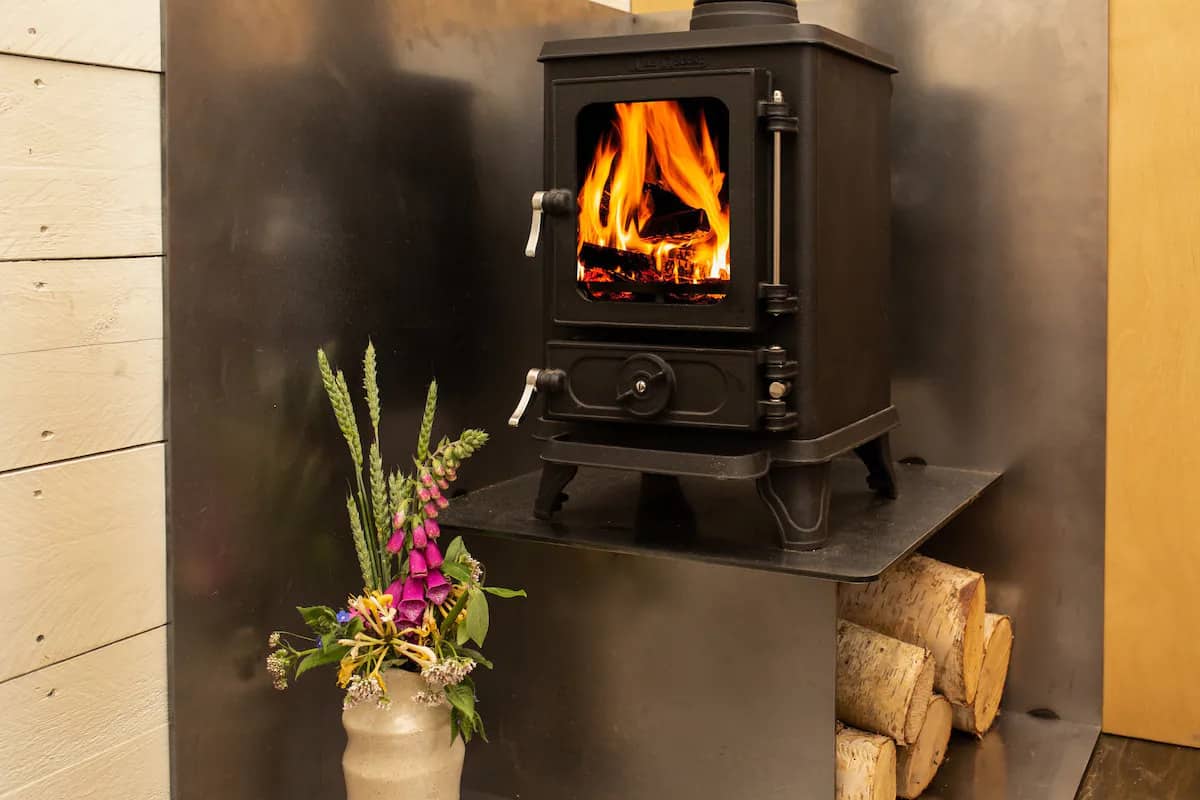 Rookery Retreat is a beautiful little 1 bedroom shepherd's hut, which is located just outside of Okehampton, Devon. The hut benefits from being extremely close to Dartmoor National Park, which consists of vast areas of rolling moorland, granite hilltops and beautiful rivers. The shepherd's hut is also nestled within an acre of its own oak woodland, which has been intentionally cornered off for re-wilding, so you'll get to enjoy some incredible scenery whether you decide to venture further afield, or if you just step outside! 
Rookery Retreat faces out over 200 acres of forestry, and it offers some stunning views of the valley. You could even pack a picnic to have down by the river on a warm sunny day! Despite its secluded, remote location, the hut has also been kitted out with some luxurious features, which includes a walk-in rainfall shower, a double bed with a memory foam mattress, a smeg hob, and our very own small wood burning stove! If you want to keep society a bit closer to hand, then the hut also has its own wifi, so you can still make full use of your phone or laptop if you still want to get things done.
Our Hobbit stove is the perfect little wood burner for shepherds' huts and a wide range of other small spaces. When you venture out onto the farm or the surrounding moors on a chilly day, you can look forward to returning back to the comfort of the hut to get warm and cosy again in front of the fire. As the evening draws in, you can light our tiny wood burning stove and read a book with your fire gently crackling away in the background. 
Our small Hobbit wood stove enables you to stay at the hut all year round. So you're guaranteed to have a wonderful little escape from the world regardless of whether you enjoy sitting outside on a warm summer's evening, or if you prefer huddling up in front of the fire and enjoying some stargazing on a cool, clear evening!
The hut blends indulgent luxury with a true escape into nature, and the welcoming interior is inspired by the outdoors, with natural tones and materials giving the hut a warm and homely feel. The historic woodland and the traditional working family farm dates back to around 1086, and the family that currently own the land have farmed it since the 1800's! Make sure you visit their Airbnb listing to find out more about the property and to book your stay today!
If you're wondering how you might be able to install one of our small wood burning stoves into a similar structure, then please feel free to contact us! We have designed two different installation kits for installing our small wood stove into a shepherd's hut, and we also offer a bespoke flue consultancy service free of charge.