Westfield House Farm
Four luxury shepherds' huts and a farmhouse bed and breakfast, located just outside of Northumberland National Park!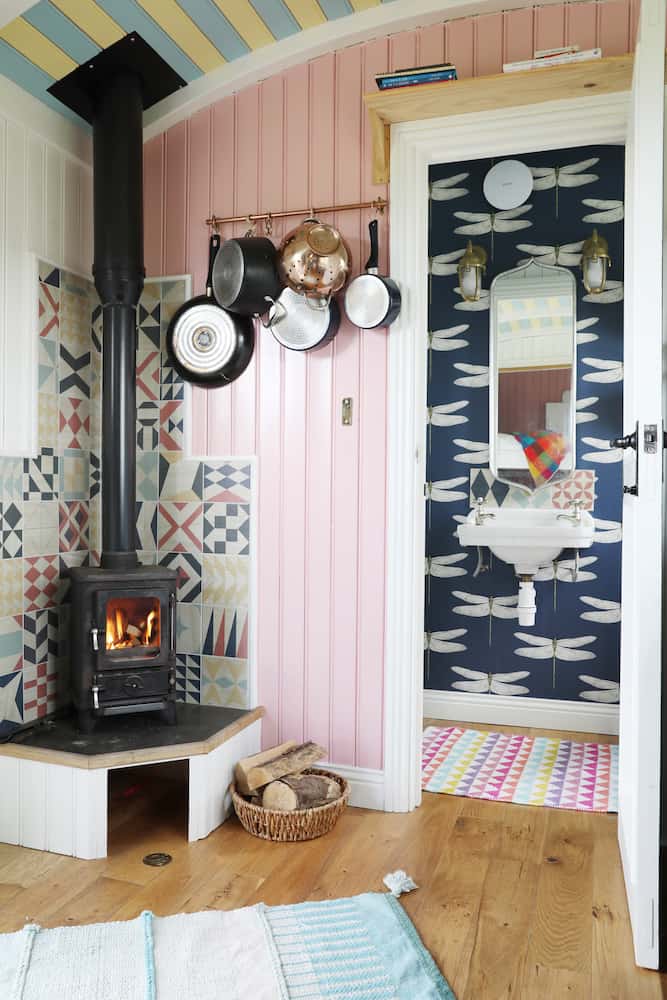 Westfield House Farm comprises of four luxury en-suite shepherds' huts and a farmhouse bed and breakfast, which are located just outside of Northumberland National Park. Each shepherd's hut is kitted out with one of our Hobbit stoves, which means you're guaranteed to be warm and cosy, and you can stay in their huts or farmhouse all-year-round! 
"Whether you prefer sundowners on long summer evenings, or cosy log burners and dark skies in the colder months, we're sure you'll enjoy an escape to Westfield whenever you visit." – Westfield House Farm
Rural Northumberland has some magnificent dark skies that are perfect for stargazing, especially when the nights start to get a bit cooler and clearer. However, the team at Westfield go the extra mile! Each hut has its own annual 'guide to the night sky', and the field isn't lit up with any artificial lights! We love the fact that they encourage their guests to get outside and enjoy the night skies, and our small wood burning stove is the perfect companion to return to when you hop back indoors to warm up.
"Although you can't beat throwing open the windows and doors on sunny summer days, it's equally as joyful on the coldest winter days when your Hobbit stove is roaring!" – Westfield House Farm
The huts are dotted around the perimeter of their own field, which gives their guests maximum opportunity to enjoy the surrounding countryside. The thought, care and attention to detail that's been put into each hut is astounding – each hut is a beautifully decorated, but at the same time, they each have their own distinct character to offer.
The fields used to be grassland for grazing livestock, but 'the hut field' is now a hay meadow which is harvested once a year to allow the wildlife to flourish. All four shepherds' huts were built to their bespoke design in the North of England by the Yorkshire Hut Company, who have been handcrafting shepherds' huts for over 10 years! 
Each hut has electricity, hot running water, an en-suite toilet and shower, double-sized beds with crisp white linen, a dining table and chairs, a small, completely silent fridge, and a well equipped kitchen. Did we mention that each hut also has its own private wood-fired hot tub, campfire, and grill!? The owners of Westfield House Farm really have thought of everything you could need for the perfect glamping escape in the Northumberland countryside!
The huts also have gas ovens and hobs, but there's still enough room to make a cup of tea or coffee, or even a hot chocolate, right on the top of our small wood stove!
Make sure you head over to their website to find out more and to book your stay today! They even plant one tree, or three hedging plants, right on their farm for every direct booking they receive!
You can also find their Instagram here, and you can click here to check out a case study that we've written about the Yorkshire Hut Company, where you can see our small wood burning stove installed in more of the beautiful huts that they've made!