The Pandy House
An expansive and eccentric holiday home that's nestled in the scenic hills of Snowdonia. The Pandy House lies in the village of Rowen, just outside of Conwy - a medieval market town in North West Wales.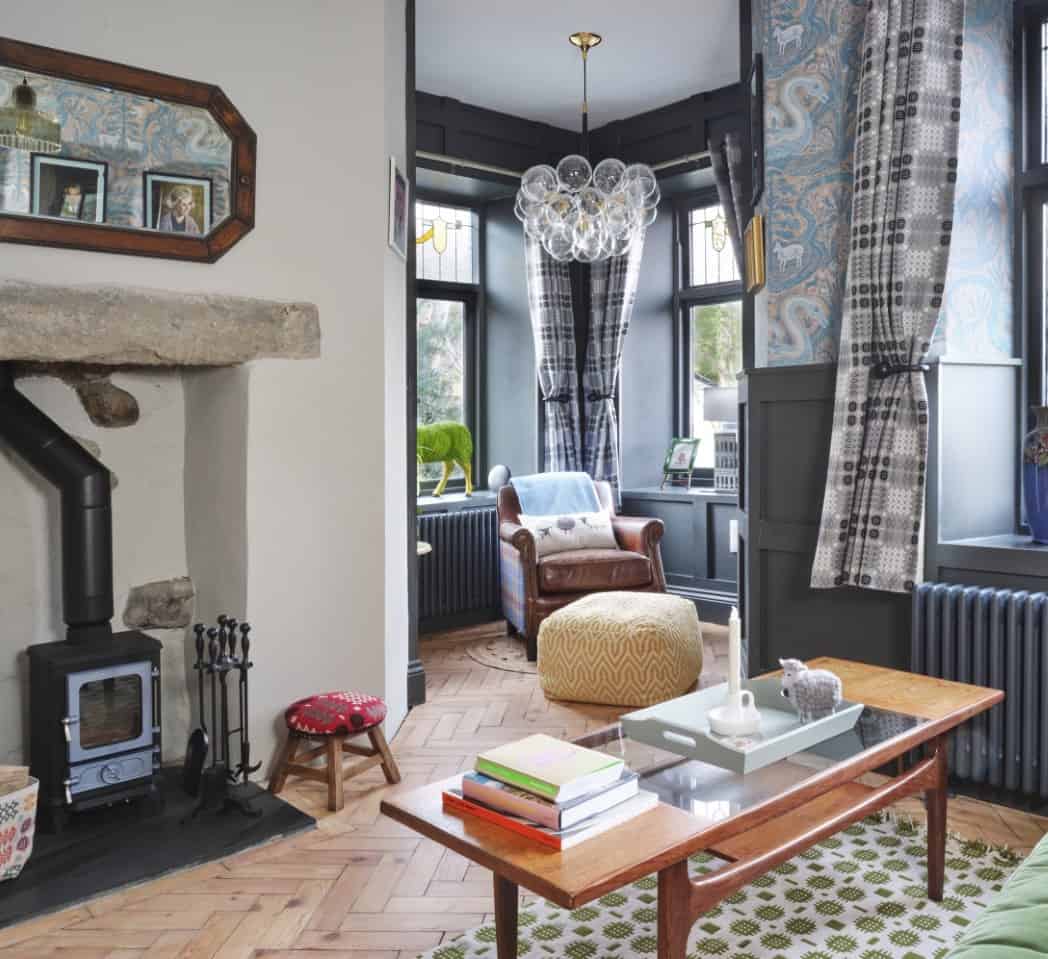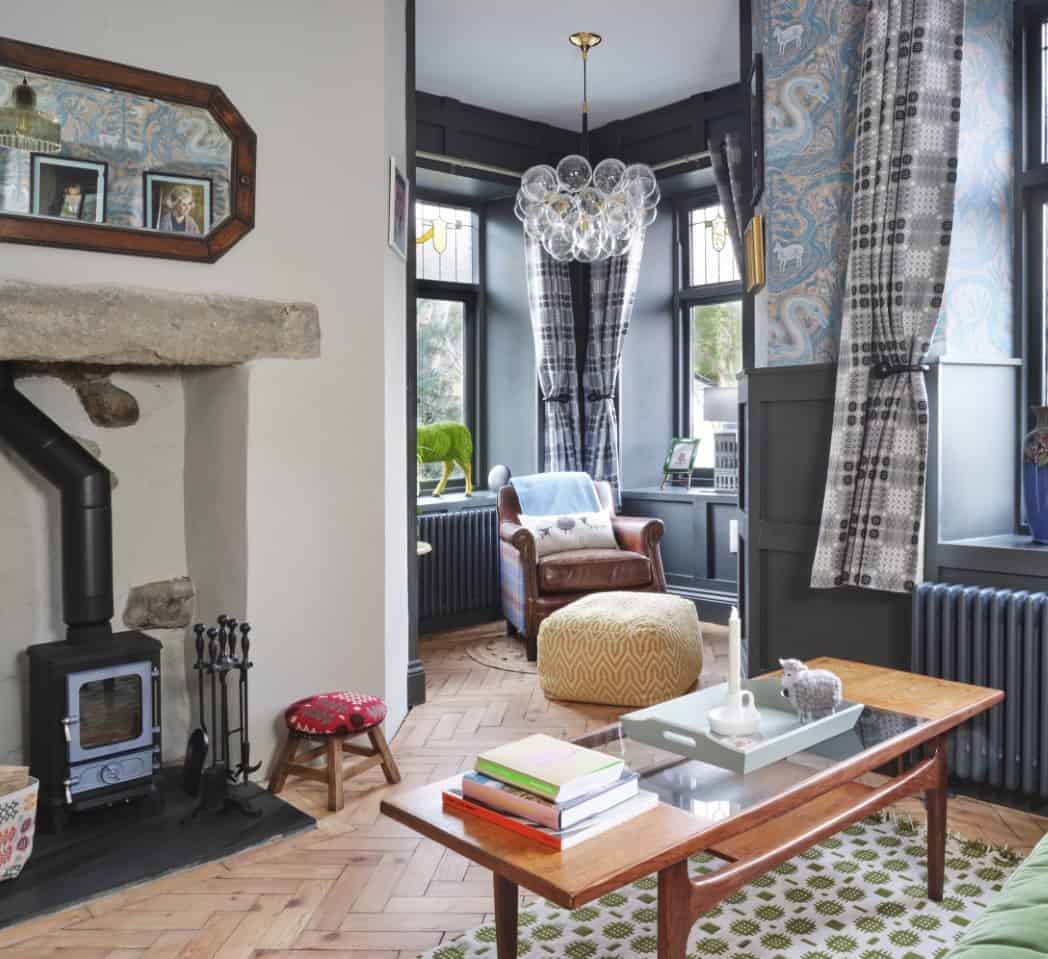 The Pandy House is bursting with colour and flamboyancy, but it has a peaceful soul, as the property is tucked away in a beautiful rural setting, surrounded by a trickling river and fairytale forests and valleys. It's even accessed by its own private bridge across the Afon Roe, and the house backs onto a magical woodland that's protected by Snowdonia National Park.
It could not be more appropriate to have our Hobbit stove installed into one of the fireplaces – the doors have been painted in a spritely Sky Blue to match the interior design of the living room, and our Hobbit stove provides a relaxing glow throughout the evening and late into the night. You will have complete peace of mind knowing that you can stay warm and cosy throughout your stay, whatever time of year you decide to visit.
The Pandy House also used to be the home of a stamp collector, who lost hundreds of stamps in a tragic house fire. It seems very fitting that the unruly flames are now safely harnessed within the cast iron body of our small stove, which will provide a warm and welcoming atmosphere for guests for many years to come.
Our small wood burning stove is a fantastic option for many different fireplaces, and it can be squeezed into some exceptionally tight spaces. You can take a look at our fireplace distances document for further guidance.
Images © Unique Homestays www.uniquehomestays.com
The Hobbit stove has been designed for Victorian and Edwardian fireplaces, so that you can install a modern and efficient small stove without having to remove original period features, which can be messy and expensive. That said, it's also perfect for a variety of freestanding installations too!
The Pandy House was originally a fulling mill, which was used to clean sheep wool. It is made of local stone from Pen quarry, and it was converted into living accommodation 100 years later, in the 1930's.
Since then, The Murphy Family have purchased The Pandy House in an attempt to preserve a building that they became besotted with when they moved to the village of Rowen in 2013. The love and creativity that they have poured into the property is very clear, with remarkable attention to detail being paid to every nook and cranny of this incredible space.
If you're wondering how you might be able to incorporate one of our small wood burning stoves into the design of your room, then make sure you take a look at our household fireplace flue kits. Our installation kits come with all of the parts that you will need to install your small stove into an existing chimney, and we offer a chimney lining kit too.
You can also visit our authorised dealers page to find your nearest recommended stockist or installer, who will be able to provide you with plenty of advice in regards to your installation. We do not carry out any fittings ourselves, but if you have any queries, then you are more than welcome to contact us, as we offer a bespoke flue consultancy service free of charge.
If you're looking to install one of our small stoves into a more unique structure, then make sure you take a look through our wide range of case studies to see how other people have incorporated our small wood burning stoves into the design of their projects!
Our small stove has found its home in a variety of different settings over the years, and it can be safely installed into a summerhouse, a cabin, a campervan conversion, a shed, a canal boat, a yurt, a geodesic dome, a tiny home, or a shepherd's hut! The list goes on.
Make sure you visit the listing for The Pandy House on Unique Homestays to read more about this incredible retreat and to book your stay today!##
Find out how our tiny stoves can transform your household fireplace by reading some of our other case studies here.