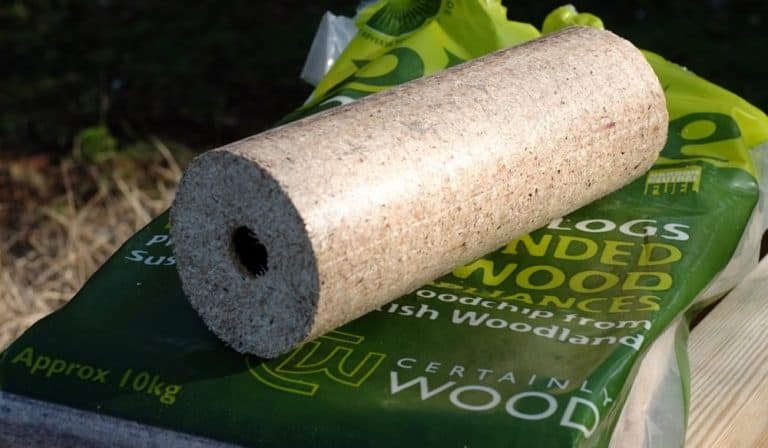 Certainly Wood Heat Logs – Online Woodfuel Review No.4

Online wood fuel review No.4 – Certainly Wood Heat logs.
The certainly wood blaze away logs have been tested in our Hobbit stove to see how well they light and burn. In many ways the blaze away logs are a very similar density to the UK Heat logs but with the addition of a central hole to the core of the blaze way logs. This allows a greater amount of air into the log promoting a good bright flame from the outset. They break fairly easily which makes them ideal for smaller stoves. Packed in a plastic bag they are also easily stacked.
We placed half a log on a small bed of embers and it was no time before the log was well alight and burning well.
These logs are excellent for overnight burning as well as day to day use as they are long burning and produce a really high heat output. They produce an excellent ember which means refuelling is easy and the high heat output is maintained over a longer period.
In summary, we were very impressed with the blaze away logs for general use and for keeping the stove in overnight.
To find out more about these logs visit the Certainly Wood website.