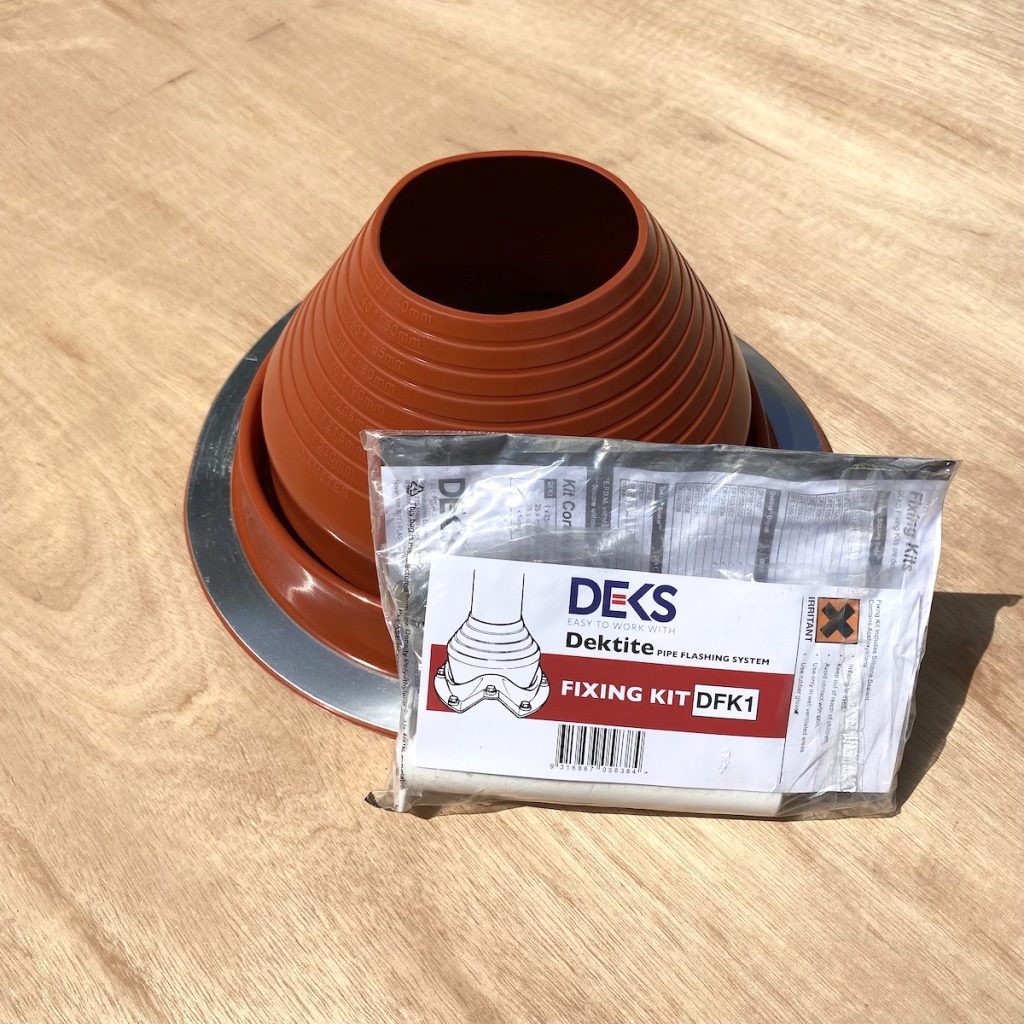 Silicone Flashing and Fixing Kit
£65.00 inc.VAT
Our silicone roof flashing and fixing kit is perfect for installing a HT-S twin wall flue pipe through a roof with a metal profile.
The silicone flashing can be easily moulded into shape, and it can be cut to fit the specific diameter of your twin wall flue pipes. The flashing can adapt to the undulating profile of any corrugated metal, and it can be securely fixed into position with the use of our fixing kit. This includes some self-tapping screws, a tube of silicone, and some plastic caps for the fixings.
Please note that any new orders for flue parts could take up to 3 weeks to be delivered. If you need flue parts before this, then please do not hesitate to contact us to discuss availability.
This silicone roof flashing and fixing kit is suitable for any structure with a metal roof. You can use it to install your small stove into a shepherd's hut, mobile home, tiny home, a shed or even a garden room! Some of our installation kits already include this roof flashing and fixing kit, but you might want to purchase this kit on its own, or with some of our extra flue parts.