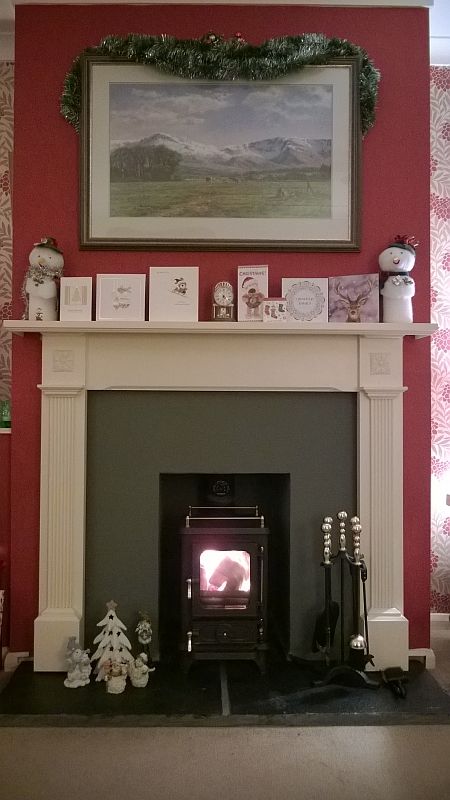 Just to bid you all a Happy New Year and say how much we're enjoying having our Hobbit stove!
It was easy to fit with the help of your excellent 'how to' videos and we're just awaiting our 'regularisation' inspection
by building control for the certification.
The Hobbit has fitted neatly into the hearth vacated by the old gas back boiler (with a little cosmetic rendering) and never ceases to surprise us how much heat it can deliver to the point the new condensor boiler is having an easy life thereby saving us on gas bills too!
Everyone loves having a 'real fire' in the living room. Please find attached a picure of our 'Christmasie Hobbit'!