Casagaea Tiny Houses
Exceptional tiny houses with quality, simplicity and sustainability at their core.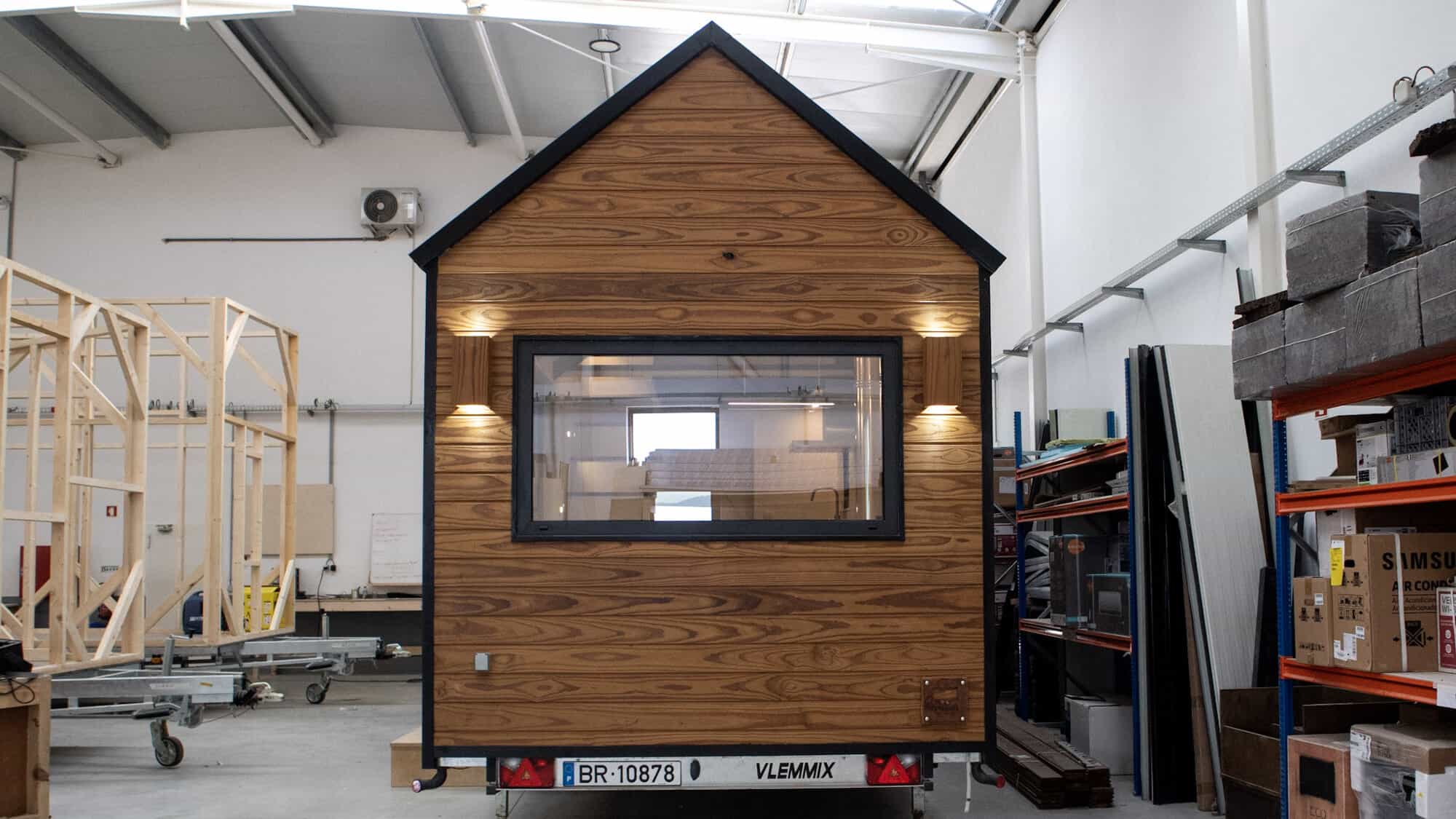 Casagaea Tiny Houses are based in Portugal, and their experienced team design and build a range of spectacular tiny homes. They have a fantastic approach to their work, and there are five key values underpinning their outlook – respect for the environment, quality, innovation, partnership and satisfaction.
"We believe in a more sustainable, simpler and more flexible future, which doesn't need to do without comfort and innovation."
Casagaea Tiny Houses work in partnership with their clients to provide an end result that both parties can be proud of. This relationship goes beyond the delivery of a finished product – each creation forms a new part of the tiny home community, and their work promotes a more minimalist way of living.
The team pay close attention to detail and adhere to strict standards when it comes to the design and construction of their tiny houses, however, they also love to add new touches to each project, resulting in tiny homes that are fun, innovative and exciting! Concept, balance and the organisation of space are all carefully considered within the layout of each structure, and we're very proud to have our small wood burning stove sitting at the heart of their gorgeous tiny homes.
Comfort is one of the four elements that govern their projects, along with brightness, style and sustainability. Our small wood burning stove fits neatly into their ethos, as our tiny wood burner transforms each tiny home into a warm, comfortable space with a brilliant view of a glowing fire.
We also take sustainability very seriously, which is why we plant 3 trees for every stove we sell. You can read more about our regenerative work on our tree planting page. Our small multi-fuel stove offers a good blend of contemporary and more traditional styling, which makes it perfect for a wide range of different applications and interiors.
Our small wood burning stove was specifically designed for Victorian and Edwardian fireplaces, but it has since found its home in other household fireplaces, shepherds' huts, cabins and studios, tiny homes on wheels, canal boats and a wide range of other vehicles and RV's!
We have designed two tiny home flue kits that are specifically tailored to these types of structures. If you have any questions regarding how you could incorporate one of our small wood burning stoves into your tiny home, then please feel free to contact us, as we provide a bespoke flue consultancy service free of charge!
Installing one of our small wood stoves into your tiny home on wheels will provide you with a source of off-grid warmth wherever you decide to park up, and our small stoves can be used for some wood-fired cooking! You can also add a stainless steel cooktop option to our stoves, and our larger stove cooking range can be used to unleash the full cooking potential of your tiny wood burner. We have a free small stove cookbook too, which is available on our website!
Our stoves can even be fitted with a side boiler option, which can be used to provide you with a source of hot water. Our side boiler option can also power a couple of radiators or a non-pressurised shower system, so that you can get the most out of your fire!
Wherever you decide to go, your Casagaea Tiny House is sure to stand you in good stead. Each of their tiny houses are built on a solid foundation – a Vlemmix/HM-D trailer which are ideal for towing boats, tiny homes and a range of machinery. Their trailers are also road legal in the UK and Europe, making them perfect for any tiny home adventures!
If you're interested in purchasing a Casagaea Tiny House, then be sure to visit their website and contact them with any enquiries you might have!