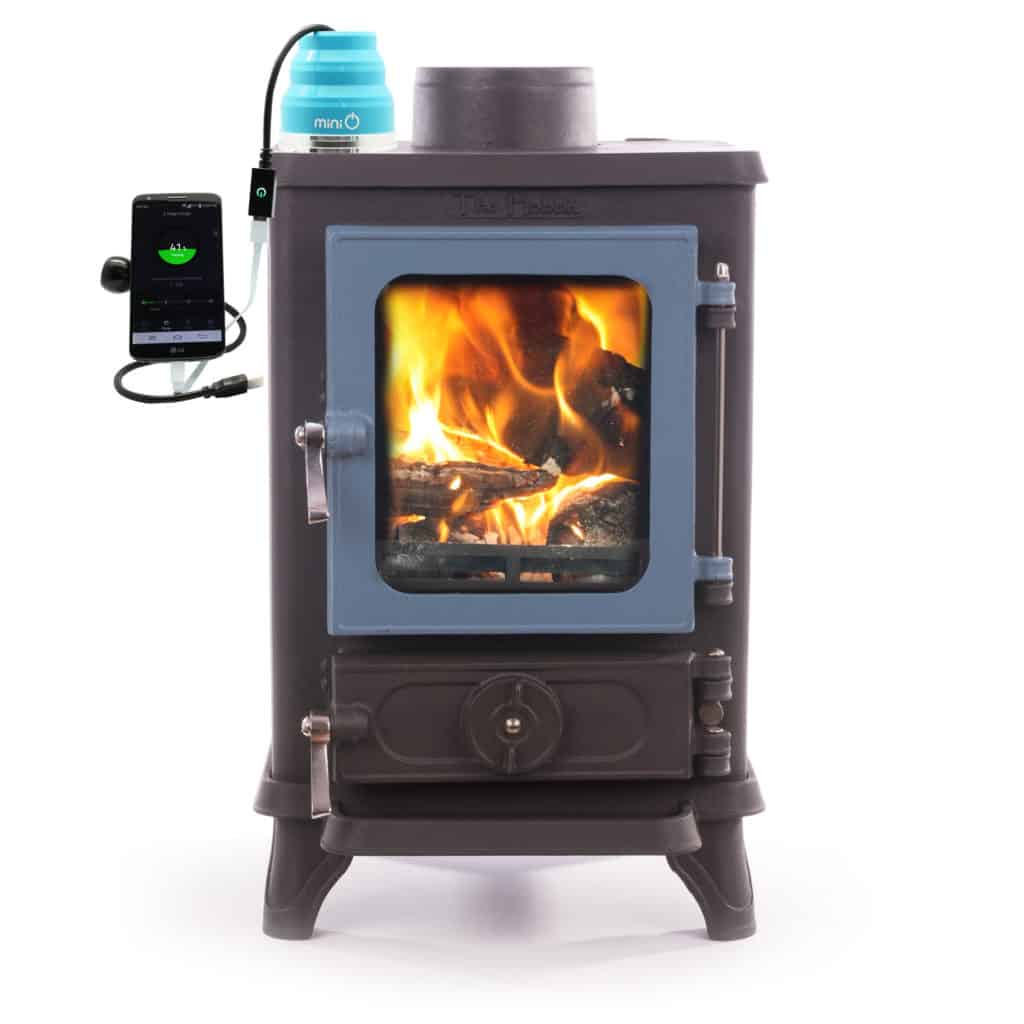 Stove Top Power Generator
£64.95 inc.VAT
Simply fill with water and place on your wood burning stove or your camping stove. You will soon start to produce your own electricity! Includes a handy USB cable and a camping lamp. Charge your phone and see the light with the new MiniO power generator. Power from your small wood burning stove!
Out of stock
The MiniO power generator allows you to maximise the heat output of your small wood burning stove, giving you the chance to capture and harness the energy produced to charge your phone, tablet and mobile devices.
Effectively using your stove to charge your phone for free.
Perfect for off-grid living.
Ideal for tiny home owners, canal boat owners and cabin dwellers. Or just in your front room whilst keeping warm you can charge your phone for free.
Perfect for taking to festivals as you can use it on a gas stove, brilliant on camping trips as an emergency source of electricity.
Eco-friendly as it utilises the full heat potential of your stove.
Harness the thermo-electric potential of your stove with the MiniO power generator.
UK SOLE DISTRIBUTOR FOR THE MiniO – FOR TRADE DISCOUNTS CONTACT US 01626 363507