FREE SHEPHERD'S HUT
WITH EVERY
SHEP'S HUT STOVE & FLUE KIT SPECIAL OFFER
Order a shepherd's hut stove (our little Hobbit stove) and flue kit before the end of August and we will give you a shepherd's hut for free!!! Okay it's a hut the size of a 2p! but it is sooooo cute!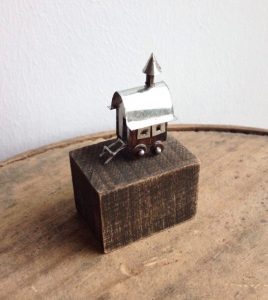 They are the creation of sculpture Sarah Jane Brown and we are giving away one with every shepherd's hut special offer.
The 'shepherd's hut special offer'
includes
(Total £1075)
ALL FOR ONLY £ 945
This offer will also include a free stove fan, stove thermometer and firelighters.